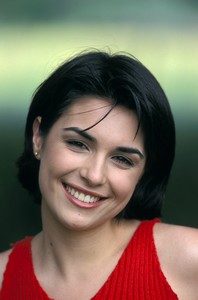 If you want to improve your looks yet don't want something invasive, teeth whitening is an excellent solution to enhance your smile for the better. We, at Buckhead Dental Partners, have at-home bleaching solutions to give you bright, white teeth that create a big difference in your smile. At-home teeth whitening is a gradual, yet effective process of whitening the teeth with effects that last up to 10 months. With teeth whitening, the shade of your teeth is lightened by up to 7 shades lighter than before and your smile is beautifully transformed.
What is At-Home Teeth Whitening?
At-home teeth whitening involves the use of a custom bleaching tray. This tray is virtually invisible when worn since it is completely transparent. While most patients use this bleaching tray during sleep, some choose to wear it during the day. With regular use of this whitening tray, your teeth are transformed from dull to bright. At-home teeth whitening may be used as an independent whitening treatment, or in combination with in-office bleaching performed by your dentist. At-home teeth bleaching is great for beginners. There's no pain and inconvenience involved, only the benefits of gleaming white teeth at the end of your treatment.
Do I Need to Apply Bleach to My Teeth with At-Home Teeth Whitening?
You don't need to apply bleach on your teeth, but rather apply the bleach to the tray that you will be using. The process is simple. Dr. Ballard will give you instructions on how to go about at-home teeth whitening. The tray that you will be using is very similar to a mouthguard, designed to fit snugly inside the mouth. It is designed with safety precautions, so you can rest assured that no bleach will leak into your mouth.
Why Should I Choose At-Home Teeth Whitening over Bleaching Products over the Counter?
Dentists are trained professionals looking after your oral health and safety. Dentist-supervised, at-home teeth whitening is, therefore, a better option than over the counter bleaching products. Dentists use approved and regulated products of high quality. You will be sure to get the desired results without posing any damage to the enamel of your teeth. While over the counter teeth bleaching involves trial and error before you can see results, teeth whitening from your dentist has been proven to be effective; you're sure to get your money's worth.
Will My Teeth Become Sensitive with At-Home Teeth Whitening?
At-home teeth whitening from your dentist is highly regulated; thus, minimizing tooth sensitivity. However, if you often experience sensitive teeth, it would be best to raise this issue with your dentist. He will see if your teeth can handle teeth whitening, or if you're better suited with a different dental treatment. Generally, teeth whitening is a safe treatment performed on millions of patients worldwide.
Visit Buckhead Dental Partners for Teeth Whitening in Atlanta, GA
Discover the amazing results of teeth whitening. Teeth are meant to shine, giving you that look of youth, hygiene, and beauty. Call us at (404) 261-0610 and schedule a consultation with teeth whitening expert, Dr. Jeffery Ballard.
Photo Credit: Identity Station