Your teeth are meant to line up perfectly and are designed to fit together in a very specific way. When your teeth don't touch the way that they should, it can lead to long-term oral health problems. Luckily, this can be corrected with a bite adjustment by our
Atlanta Dentist.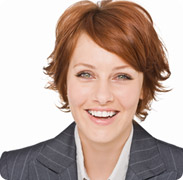 What is a bite adjustment?
Bite adjustments re-shape your teeth to correct the way that they connect. When your bite doesn't align correctly, it causes one or more of the teeth to touch harder than they should. This can lead to grinding of the teeth—also called bruxism—and many other issues.
What are the signs that a bite adjustment may be necessary?
There are a multitude of symptoms that point to dental problems that can be corrected through a bite adjustment. The most common of these include loose or shifting teeth, frequent headaches related to exertion of the jaw, pain in the mouth—especially while eating, and a grinding noise in the jaw when chewing or talking.
What problems does it correct?
There are a variety of bite problems and dental difficulties that can be corrected with an adjustment, including teeth grinding and pain associated with TMJ disorder.
How effective is bite adjustment?
Bite adjustments are very effective. Patients report a decrease in teeth grinding, which leads to fewer headaches and makes them more comfortable while eating and sleeping over the long run. These adjustments also prevent gum recession and pain associated with wearing down of the teeth due to high impact.
What happens during the procedure?
On the initial visit, Dr. Ballard will do a comprehensive assessment of your bite, and go over any dental procedures that you may have had in the past. X-rays may be ordered and dental impressions made to further diagnose the problem. The teeth will be marked to determine which areas are receiving harsh impact, through the use of indicator tape. The actual reshaping is performed with a dental drill. After subsequent visits to seek out and correct further issues, the teeth will be polished.
Is the process painful?
In general, no. Only the enamel is reshaped, and enamel has no feeling. In some cases, however, extensive reshaping may be necessary, and fillings will be placed to restore normal contours. If this type of treatment is necessary, proper anesthesia will be used.
Are follow-up visits necessary?
Yes. You'll likely feel an improvement immediately, but this may call other irregularities to your attention. After the initial reshaping, you may notice that other teeth touch at a higher impact than they should. These teeth are reshaped at subsequent visits. Patients may also require further resurfacing in the future, due to the natural wear of teeth or degradation of the teeth caused by oral disease.

Dr. Ballard,
I want to thank you so much for your generous gift to me of time, service and care. Your willingness to help me was such a mighty example of the Lord's provision. May He richly bless you and your family!! And… I wanted to thank you and your entire staff for the best experience I've ever had at a Dr. visit of any kind. You all manage to be highly professional and highly personable. Throughout my entire time in the office, I always felt valued and cared for as an individual. Keep up the awesome work!! Thank you so much!
– Mindy
I know your office must get emails all the time, telling you how wonderful you are. However, thinking it's always nice to hear. I really wanted to take a minute to thank you. I came to you, with teeth that I was ashamed of. There was never a moment when anyone made me feel less than the most important patient. Your staff is beyond amazing, so caring, so welcoming. We fixed years of deterioration. Dr. Ballard is the most caring dentist I've met… and I've had many. He explained the procedure, made sure I was fully informed of what needed to be done. Everyone ensured that my experience was the least painful it could be. I expressed my joy at my new smile in person… however, I cannot express enough, how this smile had changed me. So many friends have commented on how much I smile now. I feel confident and pretty. You have my deepest appreciation, not only for the skill all of you have, but also for the care you give to your patients.
- Shawna
This is a great practice! My husband and I have been going to Dr Ballard for more than 12 years. His work is fairly priced and they always seem to be using the latest technology. He does a good job of extending the life of your current dental work as far as possible and only recommends new work when it's absolutely necessary. This latest visit was an emergency - one of my crowns fell off - and he got me in at 7am to fix me up and get me smiling again. I was so appreciative they were able to see me so quickly. All the staff are friendly and very capable. I recommend this practice unreservedly!
~Katherine
I think Dr. Ballard is one of the best dentist in the Buckhead area. He has an amazing Chair side manner and he's caring and compassionate about you in your life. He has been my dentist for the past five years and I would not switch to anyone else. His staff is wonderful always ready to answer any question that you have. My dental hygienist, Dawn, is amazing.
~Norma
Dr Ballard is amazing. I had a problem with a crown that he took care of immediately. I showed up. Spent 30 seconds in the waiting room. Was sitting in the chair for about 30 seconds and boom! Dr Ballard was there working on my tooth. 30 minutes later I was out the door all fixed up. Very professional and a great experience.
~Luke
Excellent dental office for all oral work from regular cleaning to crowns made in the office in one visit. They are professional, friendly, and knowledgeable using all of the latest technologies!
~Jim
I have been a patient of Dr Ballard's for several years. He is a phenomenal dentist, and I highly recommend him. He always takes his time to see me and examine whatever they are watching carefully. He is always professional, thorough and makes sure to answer any questions I have. On the few occasions I have had to have a procedure (one crown and a filling)- Dr. Ballard is excellent and makes the event as easy and pain free as possible. Monica is my hygienist and has been cleaning my teeth for many years. She's wonderful!! My teeth always look and feel great when she is done doing her thing. I now live in the 'burbs but drive into Atlanta for my dentist. They are that good! I highly recommend this practice- they are the best in town!!
~Monica
The first word that immediately comes to mind concerning my experience with Dr. Ballard is simply "incredible"! My initial call to make an appointment was met with sincere concern for my plight. I had broken portions of my two front teeth, and I was new in Atlanta. I was told that they would try to work me in for consultation that very day. They did! Despite his full schedule, Dr. Ballard was able to repair my teeth within the hour! They now look better than they ever did!!! Impressive!
~Laine
Dr. Ballard is the only dentist I trust for my complicated dental problems. He is amazing! He & his entire staff are friendly, kind, & professional.
~Lori
No one likes to go to the dentist but coming here makes it totally bearable. I trust them totally and there is no wait time. The staff and Dr Ballard are super nice and you really feel like you are in the best hands. I love the fact that they can do a crown right on the spot. No second appointment needed. Dr Ballard is an amazing dentist and everyone in the office is skilled and knowledgeable.
~Francoise
Dr. Ballard is professional yet personable. His work is impeccable. Whether it's filling a cavity, repairing another dentist's work, or performing a root canal, you can rest assured it will be done with care & excellence. His staff is fantastic. I'm always treated like a person, not just a source of income. It's a wonderful place to be.
~Joy
The finest people, who really care about you and the quality of care. Dr. Ballard is someone I absolutely trust, his team stays for decades to work with him, and I take my children here too. You can't find a better quality and service in dentistry in Atlanta, or anywhere.
~Steve
I'm very pleased to recommend Dr Ballard and the fantastic staff of Buckhead Dental Partners. They always take extra steps to make sure I'm well cared for and well accommodated. I look forward to any visit whether it's for routine cleanings and exams to crowns or fillings- everything is painless. Professional in every way with the latest advances in dental technology and yet they're just like old friends. I have been a patient there since 1995 with absolutely no complaints. They will truly cure the stigma of fearing a dental visit and I trust the staff and Dr Ballard can do the same for anyone. They get five stars indeed!
~Rick