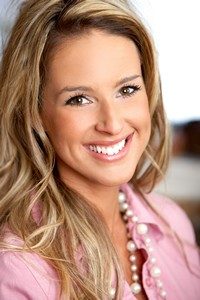 We, at Buckhead Dental Partners, are very excited for the New Year! It means another year of providing you with top quality, excellent dental care, and another glorious year of giving you beautiful, healthy smiles. To start the year with a new look, we offer you cosmetic dentistry. This consists of different treatments to make your teeth look good and your smile beautifully enhanced. Whether you have yellowish, chipped, gapped, misaligned or missing teeth, cosmetic dentistry has the right solutions for your specific needs. Visit us in Atlanta, GA and we'll come up with a treatment plan just for you.
Cosmetic Dentistry is More Than What Meets the Eye
Cosmetic dentistry gives you the kind of smile that gains attention. Teeth become whiter and brighter than before. Missing teeth are replaced, gaps are filled and oddly spaced or crooked teeth are aligned. However, there's more to cosmetic dentistry than meets the eye. You will also gain self confidence and self-esteem. Great looking teeth encourage you to smile confidently; thus, improving your quality of life. Your smile is no longer limited because you have no unsightly teeth to hide, only beautiful teeth that you'll be proud to show off all the time.
Top Cosmetic Dentistry Treatments That You Can Take
Dental Bonding – This is a kind of cosmetic dentistry treatment that involves the bonding of cosmetic resin to your teeth. It essentially masks various flaws, ranging from chips and cracks to gaps, discoloration, and minor tooth misalignment. Dental bonding is fast, less invasive, and inexpensive. Your smile is transformed in just a single office visit. It is a recommended treatment for temporary restorations and smile makeovers.
Dental Veneers – This treatment works very similarly to dental bonding because tooth imperfections are masked in much the same way. The difference is that, instead of liquid composite resin, ultra thin porcelain shells are used to cover the teeth. Dental veneers are considered more durable and longer-lasting than composite resin bonding Treatment takes 2 to 3 dental appointments to complete. You will enjoy a beautiful, picture-perfect smile for at least 10 years with natural-looking and durable dental veneers.
Teeth Whitening – This is a very popular cosmetic dentistry treatment because it is fast, painless, and non-invasive. Your natural tooth enamel is whitened with the application of bleaching gel on your teeth. Teeth whitening can be performed as an in-office treatment, or as an at-home solution to lighten the color of your teeth. Stains brought about by drinking and eating stain-causing foods and beverages are effectively removed with teeth whitening. Inquire about the perfect teeth whitening solution for you at Buckhead Dental Partners.
Visit Buckhead Dental Partners Today!
Dr. Jeffery Ballard and everyone on our team wish each and every one of you a happy and prosperous New Year! Call us today at (404) 261-0610 to schedule your consultation so we can discuss together the best course of cosmetic dentistry treatment for you. Your smile is the first thing people notice about you so make it look extra special with cosmetic dentistry.
Photo Credit: Identity Station