The way your smile looks can change the way you feel about yourself and change the way you interact with those you encounter daily. Something as simple as a brown spot or a splotch on your tooth can make you so self-conscious that you stop laughing at jokes or smiling, which can change the way people look at you and think about you, too.
Some of the more common cosmetic dentistry procedures you can opt for include dental implants, teeth whitening and bridges that restore your smile and give you something to smile about.
Dental Implants
Implants are one of the more common procedures that dentists handle every day. If you have a cavity that keeps growing, it can weaken the inside of your tooth and cause that tooth to break into pieces when you bite down.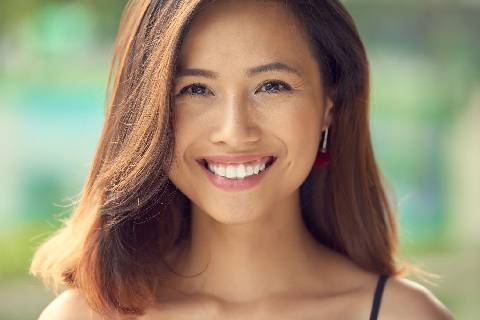 Implants are one of the best ways to replace a single missing tooth from your smile. The implant consists of a metal post implanted inside the jaw bone with an abutment on one side and a crown on the top. It typically takes a few appointments to finish the procedure, and you'll need to give your mouth plenty of time to heal.
Bridges
No matter how regularly you brush and floss, there's still a chance that you might lose a few teeth. A car accident, assault or even an injury that occurred on the sports field can lead to you losing a few teeth.
Bridges are similar to dentures and are sometimes called partial plates or dentures because they look so much like dentures. The dentist will need to give you at least one implant that will hold the plate in place inside your mouth. You'll find that dental bridges look just like your natural teeth.
Bonding
Having gaps in your teeth can keep you from smiling and make you feel a little self-conscious. Those gaps often occur because of the way your teeth grow in as you age. Some people develop gaps because they had braces but stopped wearing their retainers later.
Bonding is one of the procedures that we offer that can cover those gaps. The dentist applies a type of composite resin to the teeth that hides the gaps and make the teeth look more even and natural. Bonding can also hide any discolorations or cracks on teeth as well.
Veneers
Veneers serve as another solution to those dealing with discolored teeth. Those discolorations often occur because of foods with a high acidity level and drinks that leave behind stains on the surface of teeth like wine and coffee.
Often made from porcelain, veneers are thin shells that actually fit on top of your natural teeth. The dentist will use a tool to shave down the surface of your teeth and use a dental epoxy that holds the veneers in place. Veneers are strong and will last for years without changing the way you talk or eat.
Whitening
Even if you cut certain foods and drinks out of your diet and use toothpaste and mouthwash every day, your teeth may still be a few shades too dark. Teeth naturally have a slight yellow or brown tinge, but many people want their teeth to be much whiter.
Teeth whitening procedures are completely safe and painless. You'll notice an instant change in the appearance of your smile after just one session. There are also laser treatments for those who want fast results, while traditional treatments are effective as well.
With cosmetic dentistry, you can improve your self-confidence and finally get the amazing smile you always wanted. Contact a trusted local dentist today and make an appointment to talk about which procedures are right for you and which ones will meet your goals.
Sources:
Dental implant surgery, mayoclinic.org
Understanding A Dental Bridge Procedure, colgate.com