Your Smile Says A Lot About You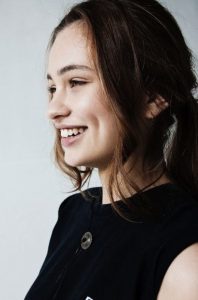 Did you know that one of the first things people notice about you is your smile? When you smile, your face lights up, and your personality shines through. Does the appearance of your teeth say what you want it to? If you have a perfectly sparkling, white smile, count yourself among the lucky. But if you're like most people, you probably feel that your teeth could use a bit of brightening up. You may even find yourself hesitating to show your teeth when smiling and laughing if it gets really bad. Certain habits can make your teeth darken, aging you, possibly even giving you the appearance of poor oral hygiene. This can have an impact on your self-esteem and eventually, your personal and professional relationships.
Would You Like A Whiter, Brighter Smile?
If you know that a nice bright smile will help you make a more positive first impression, you may decide to take the steps necessary to achieve that smile. You might be tempted to try an over-the-counter solution, such as a whitening toothpaste or mouth rinse, or even gel strips that adhere to the teeth, due to the low cost and ready availability. If you'd like to get professional results, however, a trip to the dentist is all it takes for that picture-perfect smile to be yours.
Which Method is Best for You?
When you come to Buckhead Dental partners for professional teeth whitening, Dr. Ballard will be able to assess your particular situation and determine which teeth whitening procedure will be best suited to your needs. Most patients who are 14 years old or older and are in reasonably good health can undergo any of our teeth whitening procedures. For certain types of stains, in-office laser teeth whitening may be the most effective solution. Some patients may simply want the procedure to be quick and easy; in-office teeth whitening fits the bill. Other patients prefer to whiten the teeth more slowly. The at-home approach is best if you would prefer not to draw attention to your cosmetic dentistry procedure, or if you want complete control over the shade your teeth reach with whitening.
In assessing your needs, we will first talk with you about the stains on your teeth and what caused them. Some typical reasons for tooth staining include:
tetracycline
use of tobacco products
regularly eating highly pigmented foods
drinking red wine
drinking coffee and/or tea
Next, the dentist will want to know about your habits. This will help determine which method will be the best fit for you.
When your teeth whitening procedure has been successfully completed, Dr. Ballard will have some instructions to help you avoid future stains. This may mean quitting smoking or other tobacco use as well as cultivating habits such as rinsing your mouth with water after you have a glass of red wine or cup of coffee to remove the stain causing elements.
if you're looking for teeth whitening in Atlanta, Dr. Ballard at Buckhead Dental Partners can explain the options and give you the right service for your needs. Call (404) 261-0610 or make an appointment online..
Photo Credit: Pinterest