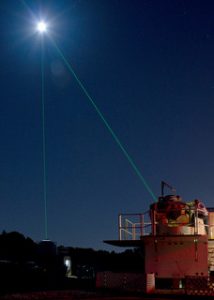 According to statistics, almost half of the entire adult population are suffering from periodontal or gum disease. And for the longest time, the only way that dentists can treat patients with gum disease is by using the scalpel in order to get rid of destroyed gum tissue. However, new technology is revolutionizing the entire field of dentistry, and lasers can now be used to treat inflamed gums.
New technology
This new technology is called the laser-assisted new attachment procedure or LANAP. With this procedure, lasers are used to trim away diseased gums while leaving healthy tissues intact. Unlike the previous procedures which often times involved the removal of healthy gums together with the destroyed ones, LANAP accurately discriminates good tissues for bad ones.
While still at its infantile stages, LANAP is fast gaining popularity because of its advantages including accelerated healing time, lesser risk of infections, fewer trips to the dentist, and less pain and complications following the procedure.
Because nothing has to be surgically incised, patients who undergo the LANAP procedure don't have to worry so much about haemorrhaging as well as huge wounds which take a very long time to heal. The use of LANAP also allow dentists to heat up the affected area so that a clot forms where bleeding used to be which keep the gum tissue protected and safe from infections because of the clot. When that clot dissolves, it will be new gum tissue which will replace the clot.
However, patients who decide to go through with this laser procedure still have to receive local anesthesia although stitches are not really required with the procedure. Dentists are very hopeful that new technologies would be developed that will not only simplify once taxing and daunting dental procedures but also allow patients to go for procedures without having to worry about pain and longer recovery period.
Prevention is still best
But while these new procedures are now available, dentists are still emphasizing the fact that patients should still think of prevention as their main goal. And preventing periodontal diseases could not be any simpler. Dentists suggest following a rigid dental hygiene regimen include brushing your teeth after every meal and before going to bed, flossing at least once a day and gargling with mouth rinse as their patients' best defense against the accumulation of plaque and the build-up of tartar which ultimately leads to the earliest signs of gum tissue destruction.
photo credit: NASA Goddard Photo and Video via photopin cc