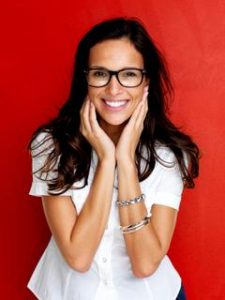 Teeth whitening can be done two ways: in-office and do-it-yourself. You can either take the treatment at your dentist's office or perform the treatment independently at the comforts of home. Many patients come to us and ask, "Which teeth whitening treatment is the most effective?" Trusted Atlanta dentist, Dr. Jeffery Ballard, discusses these two techniques, so you can decide which teeth whitening method is best for you and your lifestyle.
What is In-Office Teeth Whitening?
In-office teeth whitening is a chair-side procedure supervised and performed by the dentist and his team. It involves the application of bleaching gel on the patient's teeth. Treatment begins with prep work. The soft tissues of your mouth (gums and lips) are covered so they won't get sensitive to the bleach. Once this is done, the dentist applies bleaching gel on your teeth. Since this treatment is done at the dentist's office, the highest grade of bleaching gel is used. This means very effective results for you.
The next step that follows gel application is the curing process. Your teeth will be exposed to a special light that activates the bleaching agents on your teeth. The bleach penetrates deep within the teeth, effectively removing even the most stubborn stains and discoloration. Once this is done, you will have bright, white teeth. In-office teeth whitening is a fast, simple, painless, non-invasive dental treatment that takes about an hour to complete. It's single appointment dentistry for gleaming white teeth.
What is At-Home Teeth Whitening?
At-home teeth whitening is a treatment that you perform on your own. You can get your at-home whitening kit either at the drugstore or dental office. However, we advise you to choose the latter. Dentist supervised at-home teeth whitening is considered to be more effective because the treatment is customized according to your needs and goals.
At-home teeth whitening involves the use of bleaching gels and whitening trays. You independently apply bleach in the tray, and then wear the tray every day. Most patients prefer using their customized-bleaching trays at night, but you can use yours at a time that's most convenient for you. The trays are made of smooth, flexible plastic, so they're comfortable enough for daytime wear.
What makes at-home teeth whitening an effective treatment is that the trays are customized to every patient's teeth. The dentist will take your dental impression and then send this model of your teeth to a dental lab. There, your whitening trays will be fabricated. Since the trays are made to fit perfectly, the bleach gets into close contact with your teeth. You will achieve even, white results. Something that over-the-counter bleaching trays are not able to provide.
Maintenance Steps to Keep Your Smiles Bright and Healthy
Practice good oral care habits.
Brush and floss your teeth the right way.
Avoid biting hard objects.
Quit smoking.
Refrain from stain-causing foods and beverages.
Visit your dentist regularly.
For in-office and at-home teeth whitening in Atlanta, GA, visit us, at Buckhead Dental Partners. Dr. Jeffery Ballard is a skilled, experienced cosmetic dentist who will take care of both your smile and dental health. Schedule your consultation online, or give us a call at (404) 261-0610.
Photo Credit: Identity Station